Is 'Snowpiercer' Based on a Book?
More and more genre books are being adapted into sprawling movies and TV series these days, which is a development we love. The frozen world of Snowpiercer is a post-apocalypse torn ravaged by climate change and fraught by a rigid class system that persists despite widespread destruction. It may be science fiction, but Snowpiercer cuts right to the heart of humanity. Here's the adaptation history behind the post-apocalyptic adventure.
Many viewers know Snowpiercer best as a 2013 thriller movie directed by the now-Academy Award-winning director Bong Joon-ho and starring no less than Captain America himself, Chris Evans. In addition to Evans, there are standout performances by Tilda Swinton, Octavia Spencer, Jaimie Bell, Song Kang-ho, and Ed Harris. The movie's official summary reads, "In a future where a failed climate change experiment has killed all life except for the survivors who boarded the Snowpiercer (a train that travels around the globe), a new class system emerges." The film's screenplay was written by Bong Joon-ho and Kelly Masterson. Although the themes feel more pertinent to our world today than ever, the script is actually based on a 1982 graphic novel originally published in French.
So Snowpiercer was a comic book first?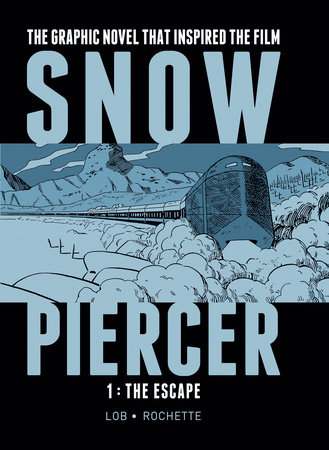 Yes. The original story was published as a graphic novel in 1982 called Le Transperceneige, created by Jacques Lob and Jean-Marc Rochette. Snowpiercer's series continued with two more volumes written by Benjamin Legrand and published in 1999 and 2000, and as recently as 2015 an additional volume, Terminus, written by Olivier Bocquet, was published as a conclusion. You can find all of the graphic novels translated into English here.
What about the Snowpiercer TV show?
TNT developed a Snowpiercer television series starring Daveed Diggs and Jennifer Connelly that is now in its third season. The TV show, which per Wikipedia "questions class warfare, social injustice and the politics of survival," is also based upon the graphic novels in addition to being inspired by the cinematic universe that Bong Joon-ho masterfully brought to the screen. Snowpiercer has been renewed for a fourth season. You can catch up on the first two seasons of Snowpiercer that have aired thus far on HBO Max right now!
(image: CJ Entertainment, TBS)
Want more stories like this? Become a subscriber and support the site!
—The Mary Sue has a strict comment policy that forbids, but is not limited to, personal insults toward anyone, hate speech, and trolling.—
Have a tip we should know? [email protected]
Kaila Hale-Stern - Managing Editor